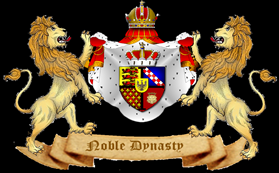 THE CAPUTO FAMILY ASSOCIATION
ANNOUNCING
JANUARY 22, 2012
Sir Stewart Addington Saint-David, Bt., KRSS,
Knight of the National Order of Merit of France
ITALIANO PIU SOTTO
ESPAÑOL MÁS ABAJO
Dear Members, Associates and Friends,
We are very pleased to announce a new special Member to Noble Dynasty. Sir Stewardt Addington Saint-Davit was granted the Life Time Members due to his great contribution for his services to culture of chivalric orders, heraldic and history, we are proud of having among our Nobility Family Association.
Brief Biography:
Sir Stewart Addington Saint-David, Bt., KRSS, was born and raised in the United States of America, but has lived a considerable portion of his life abroad, most notably in France, Italy, the People's Republic of China, and Mexico. The first fifteen years of his working life were spent as a professional musician, and he has long had an interest in the study and performance of Baroque harpsichord music, as well as in the fields of chivalry, heraldry, and world history. Sir Stewart is a direct descendant of Olivier Daigre, a French laboureur of the Charente region who emigrated to the city of Port-Royal, Nouvelle-France (now Annapolis Royal, Nova Scotia, Canada) in 1663.
Sir Stewart holds a research doctorate in Modern French Studies (Trinity International University), as well as a master's degree in Theological Studies (Harvard University), and a bachelor's degree in Arts et Lettres (École de Sorbon). He is also a certified teacher of ESOL. In honor of his research in the realm of French chivalric history, Sir Stewart was awarded the rank of Knight of the National Order of Merit by President Jacques Chirac in 2004. As a result of his original research on Chinese Catholic religious practices in rural Sha'anxi Province, he was elected a Fellow of the Royal Asiatic Society of Great Britain and Ireland in 2008.
He currently resides in Mexico City, where he occupies the post of Professor of Humanity at College Eton, Santa Fe.
See: http://www.nobledynasty.com/laurusnobilismembers.htm
ITALIANO
Cari Soci, Associati e Amici,
Siamo molto lieti di annunciare un nuovo membro speciale di Noble Dynasty, Cav. Stewardt Addington Saint-Davit è stato concesso come Membro per Vita a causa del suo grande contributo per i suoi servizi alla cultura della cavalleria, araldica e storia, siamo orgogliosi di averlo tra la nosra Associazione di Nobiltà Famigliare.
Biografia breve:
Il Cav. Stewart Addington Saint-David, Bt., KRSS, è nato e cresciuto negli Stati Uniti d'America, ma ha vissuto una parte considerevole della sua vita all'estero, soprattutto in Francia, Italia, Repubblica popolare di Cina e Messico. I primi quindici anni della sua vita lavorativa come musicista professionista, e ha avuto per lungo tempo l'interesse per lo studio e l'esecuzione della musica barocca clavicembalo, così come nel campo della cavalleria, araldica e storia del mondo. Cav. Stewart è un discendente diretto di Olivier DAIGRE, un Laboureur francese della regione di Charente emigrato nella città di Port-Royal,Nouvelle-France (oggi Annapolis Royal, Nuova Scozia, Canada) nel 1663.
Sir Stewart ha conseguito un dottorato di ricerca in Modern Studies francese (Trinity International University), oltre a un master in studi teologici (Harvard University), e una laurea in Arti e delle Lettere (École de Sorbon). Egli è anche un insegnante certificatodi ESOL. In onore della sua ricerca nel campo della storia cavalleresca francese, Cav. Stewart è stato insignito del titolo di Cavaliere dell'Ordine Nazionale del Merito da parte del presidente Jacques Chirac nel 2004. Come risultato della sua ricerca originale cinese pratiche religiose cattoliche nelle zone rurali Sha'anxi Provincia, è stato eletto Fellow della Royal Asiatic Society di Gran Bretagna e Irlanda nel 2008.
Attualmente risiede a Città del Messico, dove occupa il posto di professore di Umanità a Eton College, Santa Fe.
Vedere: http://www.nobledynasty.com/laurusnobilismembers.htm
ESPAÑOL
Estimados Miembros, Asociados y Amigos,
Estamos muy contentos de anunciar un nuevo miembro especial a la Noble Dynasty. El Caballero Stewardt Addington Saint-Davit se le otorgó a la Membrecía a por Vida debido a su gran contribución por sus servicios a la cultura de caballería, heráldica y historia, nos sentimos orgullosos de contarlo entre nuestra Asociación.

Breve biografía:
Sir Stewart Addington Saint-David, Bt., KRSS, nació y se crió en los Estados Unidos de América, pero ha vivido una gran parte de su vida en el extranjero, sobre todo en Francia, Italia, la República Popular de China, y México. Los primeros quince años de su vida los pasó trabajando como músico profesional, y él siempre ha tenido un interés en el estudio e interpretación de música barroca clave, así como en los campos de la caballería, la heráldica y la historia del mundo. Sir Stewart es un descendiente directo de Olivier Daigre, un Laboureur francese de la región de Charente, que emigró a la ciudad de Port-Royal, Nueva Francia (actual Annapolis Royal, Nueva Escocia, Canadá) en 1663.
Sir Stewart tiene un doctorado de investigación en estudios modernos franceses (Trinity International University), así como una maestría en Estudios Teológicos (Harvard University), y una licenciatura en Artes y las Letras (École de Sorbon). También es un maestro certificado de ESOL. En honor de su investigación en el campo de la historia caballeresca francesa, Sir Stewart fue galardonado con el grado de Caballero de la Orden Nacional del Mérito por el presidente Jacques Chirac en 2004. Como resultado de su investigación original en chino prácticas religiosas católicas en la provincia rural de Sha'anxi, fue elegido miembro de la Royal Asiatic Society de Gran Bretaña e Irlanda en 2008.
En la actualidad reside en Ciudad de México, donde ocupa el cargo de Profesor de Humanidad en el Colegio Eton, Santa Fe.