Down Goes Brown: Ranking the best divisions in NHL history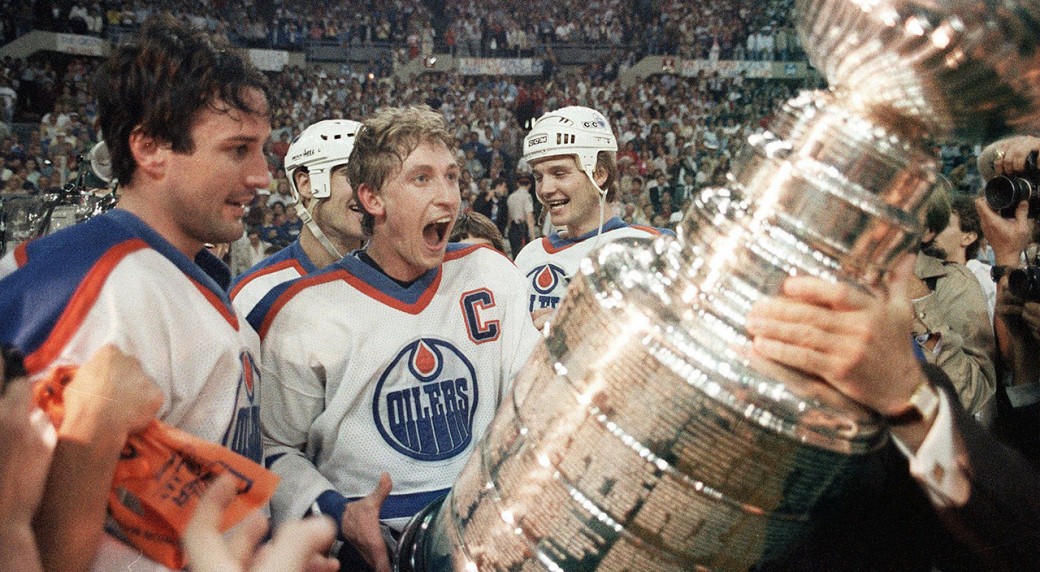 Edmonton Oilers captain Wayne Gretzky gets ready to hoist the Stanley Cup during the presentation in Edmonton, Alta. in this May 31, 1985 file photo. (CP PHOTO/Bill Grimshaw)
One of the biggest stories of the season so far has been the Metro Division. The top five teams are rolling over the rest of the league, and at one point all five were riding long win streaks and pulling away from just about everyone else. There's really not much question over which division is the league's best right now.
But which division was the league's best … ever?
We don't mean for one year. We're asking which NHL division was the best of all-time, over the entire course of its existence. And (maybe just as much fun), which were the worst?
Let's find out. We 'll need a list of distinct NHL divisions, which turns out to be easier said than done. The NHL is constantly tinkering with its format, adding a team here or shifting one over there. If we consider every slight variation to be a brand new division, we're going to be here forever.
We also can't rely on their naming conventions since we've seen divisions change radically while keeping the same names – the classic 80s Norris didn't look anything like the initial 1975 version. Then we'd run into what to do with the Atlantic, a name the NHL essentially shifted over to a whole new division a few years ago to make room for the Metro.
Luckily, the NHL's formatting tends to break down reasonably well into a few, fairly clear eras ranging from a few years long to over a decade of stability. Those break down like this:
- 1968 – 70 (The aftermath of the first expansion)
- 1971 – 74 (Continued expansion)
- 1975 – 81 (The four-division era begins)
- 1982 – 1993 (Classis Norris, Smythe, Patrick and Adams era)
- 1994 – 1998 (Divisions renamed + southern spread)
- 1999 – 2013 (Six-division era)
- 2014 – present (The current format)
That gives us 26 distinct divisions to work with, which is kind of a lot. But hey, nobody does any real work this week, so let's take a crack at it.
There were no divisions in the Original Six years, so our quest to find the best division starts with the 1967-68 season. As it turns out, that's where we'll find the worst one ever.