News Highlights

Elian Gonzalez slams U.S. embargo against Cuba
Uruguay Becomes First Nation to Legalise Marijuana Trade
Bertrand Langlois/AFP/Getty
French Breast Implant Maker Jailed
Business/Markets
Fed taper anxiety triggers profit taking on Wall St.

Skyrocketing rents hit 'crisis' levels
Spain's Communist Village Is Making The Rest Of The World Look Bad
The Job Market Is Not Improving
Forbes ranking: The world's richest Jews
Entertainment
Gavin Arvizo's New Beginning: Jackson Abuse
Accuser Gets Married at 24
After nixing concert, Willie Nelson says: 'SeaWorld is not OK'
Sports
Vancouver Canucks downed Colorado Avalanche 3-1 Sunday night in NHL action at Rogers Arena.
Health

Bertrand Langlois/AFP/Getty
French Breast Implant Maker Jailed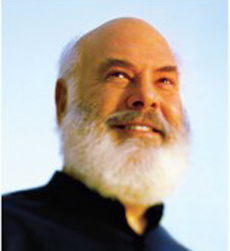 Dr. Weil
Can Spicy Foods Influence Blood Pressure?
Obesity is Inflammatory Disease, Rat Study Shows
Benefits of turmeric for high blood pressure
Commentaries

CNN Viewer Has Questions
Little Prince George – the most popular search item on Yahoo
2013 was half gone when little Prince George was born to the Duke and Duchess of Cambridge. Nevertheless, he still made #1. He was Yahoo's most popular search item  He was more popular than the Wimbledon champion, Andy Murray, the prices for homes, Nelson Mandela, iPhone or Kindle. He also beat his mother, the Duchess [...]
Tech
Kremlin dissolves Russia's news agency, creates a new one
2 Million Facebook, Gmail & Twitter Passwords Stolen

Larry Zeltzer
Microsoft account security beefed up. Summary: A log of recent account activity, an account recovery code and better control of notifications to be added in coming days. Microsoft accounts are used in Windows 8, Outlook.com and Skydrive.
ScriptRock GuardRail, First Take: Cloud–based server monitoring and diagnostics. Summary: As DevOps gets more agile, infrastructure needs unit tests too. Enterprise startup ScriptRock offers cloud– hosted testing configuration tools to get you started
Microsoft, Apple, Google, Facebook call for NSA muzzle. Summary: The Reform Government Surveillance group, an alliance between eight major technology firms, aims to persuade the U.S. government to stop undermining the privacy rights of the general public