MIDDLE EAST/ASIA/ISRAEL NEWS
Arab Coalition 'Robbing Yemen Of Sovereignty'

eastern Ghouta

Syrian rebels to leave key town in eastern Ghouta enclave. BEIRUT — Syrian rebels and their families boarded government buses before departing a …
South Sudan: Drought and war devastating economy. It now has to import almost everything, but rising customs fees are making even the most basic products unaffordable.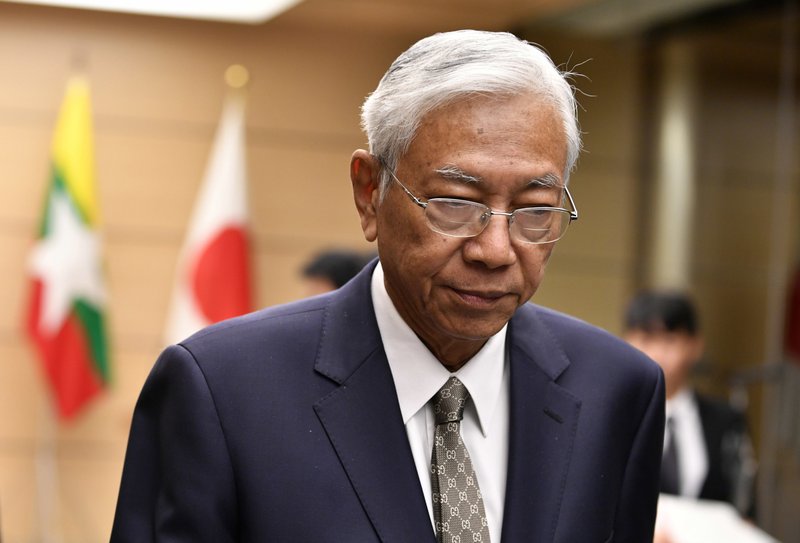 Myanmar president, close friend of Suu Kyi, says he's retiring.

Israeli politicians suspect Netanyahu seeks election to survive corruption probes
A southern Japan volcano made famous in a James Bond film erupted Tuesday, sending smoke and ash thousands of feet into the air and grounding dozens of flights during its biggest eruption in years, officials said. Public broadcaster NHK showed gray volcanic smoke billowing into the sky and orange lava rising to the mouth of the crater. The Meteorological Agency said ash and smoke shot up 7,500 feet into the sky in the volcano's biggest explosion since 2011.
Sri Lanka declares state of emergency after communal violence. Unrest between Sinhalese and Muslims spreads after arson attacks and riots in central Kandy
Syrian army says takes ground from militants in Eastern Ghouta

21 million in the Middle East could be jobless soon!

Winter Olympics: Is window for US-N Korea peace closing?
Quake magnitude 5.5 strikes Japan
China has called on the US to "immediately stop" unilateral sanctions targeting North Korea. Beijing has been angered after a number of Chinese businesses were included on a new sanctions list.
Israeli Law enforcement woefully lax say study by Chief Economist
Suspected U.S. drone strikes kill Pakistani Taliban commander, officials say
Opposition: Netanyahu 'acting like a criminal' in attack on police chief. Gabbay, Lapid slam PM for tirade against Alsheich as corruption investigations near completion and political temperatures rise.

60,000 North Korean children may starve, sanctions slow aid: UNICEF
Snow closes airports, schools in Iran's capital
Afghan forces end deadly Taliban siege at Kabul Hotel
Exclusive: Lester Holt reports from North Korea ahead of Olympic Games.As North Korea and South Korea have engaged in negotiations over the upcoming Olympic Games, the world is holding its breath over whether there is truly a thaw in relations between the two nations. Officials have met in recent days to work out a framework for North Korean participation in the games. Watch Lester Holt's first look from inside North Korea on this developing situation and tune in as he anchors live from Seoul on Tuesday's "Nightly News."
The Philippines' most active volcano has begun erupting again, after thousands of people on the main island of Luzon were earlier forced to evacuate.
Rights group criticizes jailing of popular Saudi cleric
Likud Votes to Annex Judea and Samaria."We're here to state the obvious," said Minister of Tourism Yariv Levin. "The land of Israel is all ours, and we will implement our sovereignty on all parts of the country." — By Liel Leibovitz
South Korea offers to hold talks with North after Olympics olive branch. Offer comes as Kim Jong-un says he is prepared to send delegation of athletes to Winter Olympics in Pyeongchang
Bangladesh funeral stampede leaves several dead.
Report: US, Israel sign secret pact to tackle Iran Nuclear and missile threat
Hezbollah-Syrian forces advance on rebels 7 miles from Israel

The l0th of Tevet -- as much about today as about ancient destruction
Saudi prince killed in helicopter crash near Yemen border.Prince Mansour bin Muqrin, the deputy governor of Asir province, was returning from an inspection tour when his aircraft came down near Abha late on Sunday, the interior ministry said.
Fireworks Factory Blaze Leaves Dozens Dead in Indonesia. More than 40 others are being treated at hospitals for burns and other injuries.