Royalty/Celebrity
Princess Eugenie to marry boyfriend Jack Brooksbank
Harry and Meghan Take CardiffContinuing the frenzy that has accompanied their public appearances since they announced their engagement in November, Prince Harry and Meghan Markle were welcomed to Wales by large crowds as they paid a visit to Cardiff on Thursday. The couple arrived at Cardiff Castle delayed by an hour due to transportation issues, but were promptly greeted by cheers and a sea of waving Welsh flags. Harry and Meghan did a brief …
Technicolor Coat Her due date isn't until April, but it looks as though Kate Middleton is sending a message about her pregnancy
a ough her peacoat.
Harry and Meghan's Afternoon in Brixton

Meghan Markle greeted by Princess Michael Kent, wearing a racist brooch
58% of Belgians want country to remain a monarchy
Defects of the nobility during the feudal anarchy
58% of Belgians want country to remain a monarchy
Prince Harry in Toronto for invictus games
.
50 Strict rules the royal family has to follow
Diana's death spawned web of conspiracy theories

Princess Diana still rules Buckingham palace
Truth about Meghan's romance with Prince Harry
Princess Kate Middleton Moves Out Of Royal Palace. What made her leave?
---
In case you missed this: Infanta Cristina acquitted of fraud charges
"Respect will never be given"; you must earn it. The ironic part is that to earn it, you must give it!". Not long ago, after posting some articles, we received very positive feedback and many readers apparently fiound the articles interesting and useful. That makes people ask questions. This time the enquiry is why someone uses a prefix of "Don" before hs name. The answer is "RESPECT" in Spanish-speaking communities.
Georgia 'may consider' restoring monarchy after Patriarch's sermon--
19 June 2017
He's back! Prince Philip makes first public appearance since hospital stint
Prince Harry: No one in the Royal Family wants to be King or Queen. The Prince has also spoken about walking behind his mother's coffin, saying: "I don't think any child should be asked to do that."
Prince Philip to spend second night in hospital
Saudi King Ousts Nephew for Son
Prince Philip, husband of UK's Queen Elizabeth II, admitted to hospital"
Kensington Palace shares tender Father's Day moments between princes
Lisa LaFlamme on her revealing conversation with Prince Harry
Continue reading →
-The post "Gigante Nadal": King Juan Carlos Watches On As Rafa Makes History appeared first on The Royal Forums.
Pippa Middleton, sister of Duchess of Cambridge, marries at almost-royal event. Kate Middleton's younger sister, hedge fund manager James Matthews announced engagement last July
'Times have changed': Why Prince Harry's girlfriend Meghan Markle could fit right in with the Royal Family
Prince Philip Retiring From Public Engagements Come August, Palace Confirms
Prince Phillip not dead says Buckingham Palace
Breaking News: Prince Phillip has died at the age of 95
Royal staff called to London emergency meeting
NEWS MAY 03, 2017

-Georgian Ministry of Foreign Affairs and Ministry of Culture both said that they had not even heard about David Bagration-Mukhran coming to London and meeting somebody for the Queen.
Absolute verification from Buckingham Palace
Mental health advocates praise Prince Harry for revealing his own near breakdown, other struggles
Our Delegate for Lebanon, Dr.Prof.Varant Zareh Seropian, has proudly forwarded us information about his son, 6 years old, Lordling Zareh Varant Seropian, who was invited to play piano at Gananchina Musical College affiliated with the High Musical Conservatory of Yerevan.
Abdullah II and Rania of Jordan at the White House
Posted: 05 Apr 2017 01:40 PM PDT
Jordan's King Abdulah II and Queen Rania visited the White House on Wednesday. Upon their arrival to the residence gate, the couple were welcomed by President Donald Trump and First Lady Melania Trump. After posing for photos, the couples moved to the Oval Office and held brief talks. Queen Rania and the First Lady joined their husbands during the official press conference held following the two leaders. During the conference, both the King and President Trump delivered remarks … Continue reading →
The post Abdullah II and Rania of Jordan at the White House appeared first on The Royal Forums.
Spain's Queen Visits Soria For Princess of Girona Foundation Award Ceremony
Posted: 30 Mar 2017 11:20 AM PDT -- Queen Letizia of Spain today visited the city of Soria where she attended the award ceremony for the 2017 Princess of Girona Foundation 'Social' prize. Miriam Reyes Oliva is the winner for this year, in recognition of her work in founding the non-government organisation Visual Apprentice that aims to ensure that "children with autism have the tools to reach their full potential".  Over the course of the day following the … Continue read
New security measures at Buckingham Palace
Meghan Markle is 'poised to meet the queen on Mother's Day'
Prince Harry and Meghan Markle Reach Another Relationship Milestone
Queen Mathilde In Laos: Days One And Two As Honorary President of UNICEF Belgium and Advocate of the United Nations Development Goals, Her Majesty Queen Mathilde started on Monday February 20, a four day mission to Laos which lasts till February 23. The mission, organized by the UNICEF office in Laos and the Embassy of Belgium in Bangkok, aims to increase awareness in the fields of education, health and mental health, and the issues of child survival and malnutrition.
Queen declares future royal daughter will be a princess
BREAKING NEWS: Infanta Cristina acquitted of corruption

BREAKING: Verdict in the trial of Infanta Cristina expected tomorrow
PICTURED: Prince Harry is spotted holding hands with his girlfriend Meghan Markle as friends of the couple say she has 'virtually moved in' Read more:
Changing the Guard Ceremony At Windsor Castle Axed Due To Security Fears
Prince Harry Becomes Patron of Botswana Rhino Charity
Posted: 19 Jan 2017 04:51 AM PST
Kensington Palace has announced a new patronage for Prince Harry: he has agreed to become patron of Rhino Conservation Botswana. The purpose of the charity is to "help raise awareness of the plight of Africa's black and white rhinos and inspire positive action" to protect the species. Harry spoke in a video that was published alongside the announcement, saying that "the rhino is one of Africa's most iconic species…the black … Continue reading →
The post Prince Harry Becomes Patron of Botswana Rhino Charity appeared first on The Royal Forums.
Prince William will soon leave his job as an air ambulance helicopter pilot to spend more time on royal duties.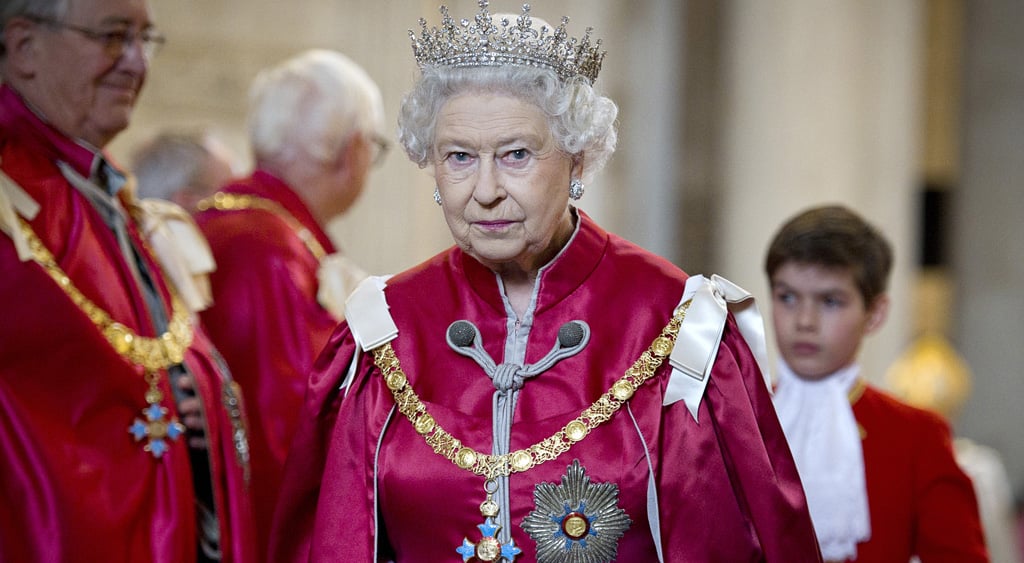 Who Will Take the Throne After Queen Elisabeth II?
On His Mother's Death - Prince William says he "felt angry" after Princess Diana's death.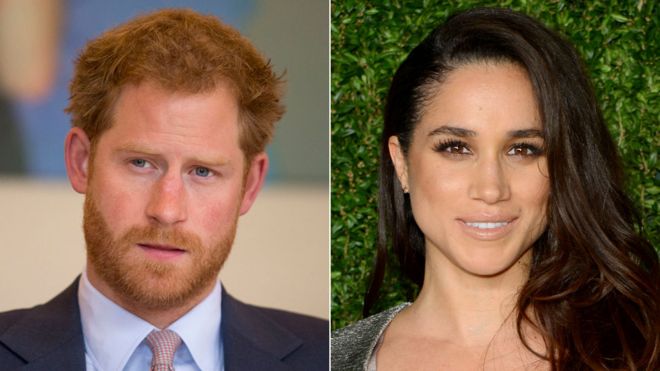 Prince Harry and Meghan Markle Spend First Holiday Together in Norway to See Northern Lights: Report
A heavy cold kept Queen Elizabeth from attending the traditional Christmas morning church service near her Sandringham estate
in rural Norfolk, England.
Concerns for Queen's health after she delays annual break at Sandringham.
The Queen and Prince Philip postpone traditional Christmas break at Sandringham after falling ill The monarch had been expected to travel from London to King's Lynn today but delayed her travel at the last minute
'She's delighted to see Harry in a loving relationship': The Queen is 'fully supportive' of her grandson's romance with Meghan Markle
Queen Elizabeth To Hand Over 25 Patronages At Year's End
Posted: 20 Dec 2016 04:02 AM PST
---
When is Christmas Day celebrated around the world?
---
Prince Harry and Meghan Markle Photographed Together on London Date!
Wristy business! Meghan Markle wears Harry love bracelet as she walks to her yoga class after Prince's flying visit
visit Billionaires Elite VIP

Noble Dynasty. THE CAPUTO FAMILY ASSOCIATION - FOR THE DEFENSE OF TRADITION, FAMILY HISTORY AND LINEAGES
When is Christmas Day celebrated around the world?

Rihanna and Prince Harry attend the Man Aware event held by the Barbados National HIV
Link repaired: Prince Harry's Tour of the Caribbean: Day Twelve – Guyana
Meghan Markle, Prince Harry Fairytale: Prince William's Brother Ordered To Stay Away From New Love; Actress Quitting 'Suits' For Kate Middleton's Brother-in-law?
Buckingham Palace is falling down. Posted: 30 Nov 2016 09:25 PM PST -- According to Victoria Arbiter: Though not exactly crumbling into a heap, it will do unless $461m is spent on renovations over the next ten years. The plan is for miles of aging cables, lead pipes, electrical wiring and boilers to be replaced, many for the first time in 60 years. …the media went into overdrive […] - The post
Buckingham Palace is falling down appeared first on Nobility and Analogous Traditional Elites.
Tomorrow Prince Harry arrives in Antigua at the start of his Caribbean visit! Here are some highlights from past Royal Caribbean visits...

Prince Harry to visit the Caribbean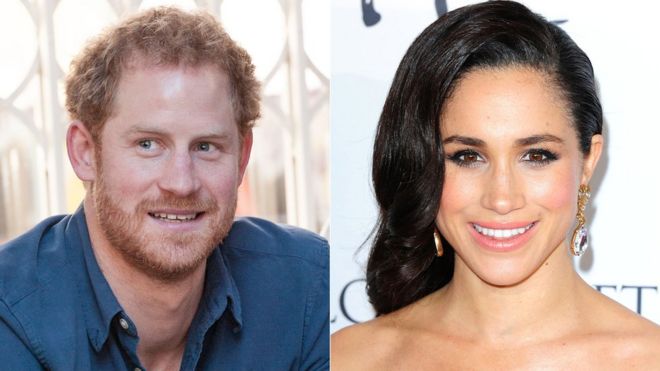 Image copyright PA
Meghan Markle in her own words and why Prince Harry fell for the American actress

Italian Prince Filippo Corsini Killed in Cycling Crash at Age 21 -- by McKenna Aiello | Wed, Nov 2, 2016 11:55 AM - The Italian royal family is mourning the loss of one of their own. Prince Filippo Corsini died from injuries sustained during a horrific cycling accident in London on Oct. 31, multiple news outlets report. He was 21-years-old. The Florentine noble was reportedly traveling to Regent's University, where he was studying international business, when a truck struck Corsini and his bicycle. According to eye witnesses, the prince was dragged 30 yards across an intersection before medics were called. Corsini was pronounced dead at the scene. Authorities arrested the 42-year-old man behind the wheel on suspicion of death by careless driving charges.
"