'Betrayed:' After Florida shooting, a Trump backlash as he talks gun control. Trump has called for tougher background checks.
Mueller adds new tax, bank fraud charges against Manafort, Gates. Special counsel files new criminal case against pair in northern Virginia.
US Veterans Affairs official to retire after report on travel. WASHINGTON (Reuters) - The chief of staff to U.S. Veterans Affairs Secretary David Shulkin, named in a report that found "serious derelictions" in a visit to Europe by Shulkin, will retire, the Department of Veterans Affairs said on Friday.
Mormons want to save the Republican party's soulbut is it too late?
Heavy snowfall in the Midwest led to a catastrophic pileup on Interstate-94 in southern Michigan on Friday afternoon.
Trump: "I'd love a government shutdown over immigration
Three Theories of the Rise of Trump. How a cultural collapse—of civility, civic education, and decorum—brought us 'the Mussolinian con man of our own moment' - By Paul Berman
EPA chief Scott Pruitt once said he thought Trump would be 'more abusive to the Constitution than Barack Obama'
Trump talks unity, sows division in State of the Union address
Full text of President Donald Trump's State of the Union address
Train carrying GOP members of Contress hits garbage truck, one dead
Trump issues order to keep Guantanamo open
Chef José Andrés, who fed Puerto Rico following Maria, says Ivanka Trump had him kicked out of event
U.S. run by some idiots, Republican says.
Trump tried to fire Mueller in June, but backed down after White House lawyer refused. President Donald Trump backed off when White House counsel Don McGahn threatened to resign, a source says, confirming a report in The New York Times. It is the first known instance of Trump seeking to fire Mueller, who is leading an investigation into Russia's alleged interference in the 2016 presidential election and whether there was any collusion with the Trump campaign.
U.S. is run by some idiots, Republican says.
The Senate has enough votes to move forward on a plan to end the government shutdown, after Democrats accepted a GOP pledge to hold a vote on immigration legislation in the coming weeks. The bill, which would fund the government through Feb. 8, is expected to be passed by the Senate and the House today, and quickly signed into law by President Donald Trump. Read more
Breaking News: It's official: The federal government is in shutdown. The Senate failed to reach a deal to fund the government before the deadline passed at midnight.

How major spending by large and small Democratic groups may swing the 2018 midterms

.

Trump defends mental health: Trump at Camp David: 'Everything I've done is 100 percent proper'

Twitter Says Trump Is Too Important to Kick Off the Platform

Trump says he's a 'very stable genius' amid questions over his mental fitness. The president takes to Twitter to condemn speculation over his wellbeing and governing style in wake of Wolff book release.

The case for Donald Trump's mental fitness - by Chris Cillizza and Saba Hamedy

VIDEO:Winter 'bomb cyclone'

Fire reported at Clinton's Chappaqua property


Seen but rarely heard. How Melania Trump is approaching the public role of first lady.

Big Brother is watching you ... Your Driver's License

Tax bill passes final vote: What does it mean for you? Your 9 biggest questions answered

Alaskans Urged to Prep for North Korean attack; would have 20 minutes to react.

Amtrak train derailment onto highway south of Seattle leaves at least 3 dead. Hundreds taken to hospitals.

Residents flee as flames approach wealthy California enclave

FBI agent removed from Russia probe called Trump an 'idiot'. Two FBI officials who would later be assigned to the special counsel's investigation into Donald Trump's U.S. presidential campaign described him with insults like "idiot" and "loathsome human" in a series of text messages last year, according to copies of the messages released Tuesday.

desert could be the realization of President Donald Trump's "big, beautiful wall" between the U.S. and Mexico. They were all made exactly to specification: Four from concrete and four others from non-concrete materials that can be seen through. First order of business? Letting the concrete bake for 30 days to dry. Even after that, any meaningfu

In stunning upset, Democrat Doug Jones is apparent winner over Roy Moore in Alabama Senate race

Firefighters look to gain on California wildfire as winds remain relentless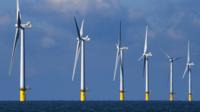 Trump will change his mind on climate deal - Macron

The Secret World Below Chicago

Some 8,500 firefighters in southern California are slowly gaining ground on six wildfires raging from Santa Barbara to San Diego - catching a break Friday when the warm Santa Ana winds died down. But they're blowing again today. Carter Evans is there with the latest.

Sanders: Congress shouldn't jump the gun on Trump impeachment.

State Department now fully implementing Trump's expanded travel ban

How Donald Trump Just Lost Bigley

President Donald Trump issued a stark warning to North Korea during his address Wednesday to South Korea's National Assembly,

warning that provocative action would amount to a "fatal miscalculation" under his administration. He cast himself as more willing than previous US presidents to use military force against Pyongyang should they continue threatening the United States and its allies. "This a very different administration than the United States has had in the past," Trump said. "Do not underestimate us. And do not try us." – – Read more …
---
Texas church shooter, Devin Kelley, escaped mental health facility after attacking wife and stepson
Paradise Papers offshore data leak reveals financial secrets of world's elite
Texas church shooter kills at least 26 in state's deadliest mass shooting. A man dressed in black tactical-style gear and armed with an assault rifle opened fire inside &hellip ;